Slow broadband can ruin your online experience!
While you might be able to dish out Netflix and stream away, your Wi-Fi is probably not that good.
We're offering hyperfast broadband to rural areas with speeds up to 900Mbps. No buffering, no lagging, no delays. Just uninterrupted gaming, streaming and video calling at blazing fast speeds.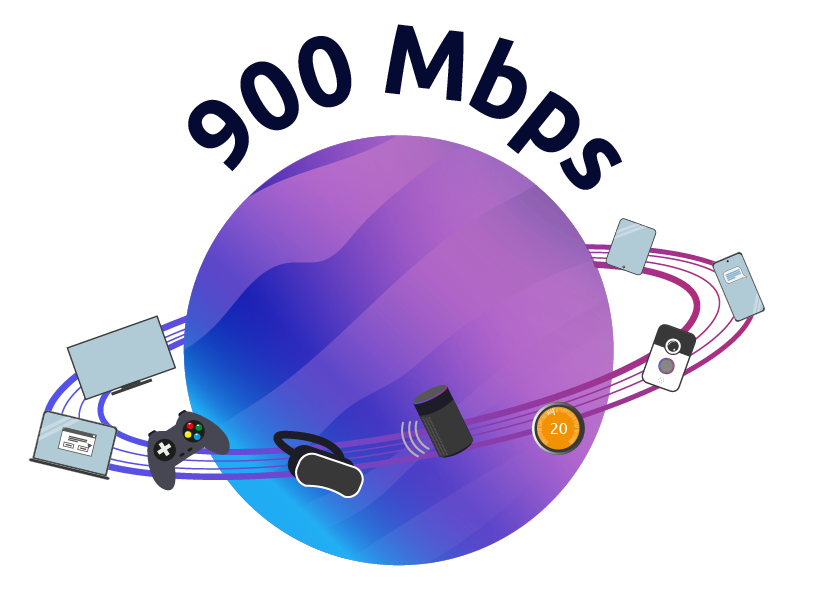 X
Great! Now let's see if you're in our coverage area!

No lag
No more waiting hours to download the latest game. With 900 Mbps you could be game ready in under 20 minutes. Plus, less lag than ever before! Now that's HYPERFAST!

No buffering
Broadband built for the entire family. Stream on multiple devices simultaneously, everyone can enjoy a seamless experience on 300 Mbps. Now that's built for the FUTURE!

No interruptions
Work from home just got even better! Crystal clear picture quality on our 600 Mbps. Meet, conference and present the way you want too! Now that's work from home - for GOOD!
X
Great! Now let's see if you're in our coverage area!
EASY to get connected
Getting connected to Superfast wireless broadband is simple. Our engineers take care of it all for you..
SPEEDS reaching 80 Mbps
Reach up to 80mbps in some communities, that's 30mbps faster than the UK average fixed-line.
FAST uploads & downloads
Wireless broadband gives symmetrical** superfast-capable upload and download speeds
*Based on you receiving 80mbps through a wireless network and Superfast Fibre packages delivering an average speed of 54mbps. **Symmetrical service refers to the upload and download speeds you receive being the same, or similar.
Want to learn more about HYPERFAST Full Fibre?