COUNTY BROADBAND IS HELPING YOU AND YOUR COMMUNITY GET REAL
County Broadband works with communities in East Anglia to help everyone get access to hyperfast, full-fibre broadband in rural towns and villages. Discover the difference between your existing broadband service and County Broadband's real, full-fibre broadband by watching the video.
WHY REAL FIBRE?
---
No 'Victorian'
technologies
Unlike 'Superfast fibre' networks which still feature slow copper phone cables that constrain your broadband connection, our fibre broadband networks rely on Hyperfast fibre cables to deliver your service and future-proof your connection.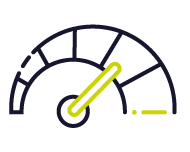 Not just better…
18 times better
Unleash the power of full-fibre, future-ready broadband at your property, with incredible speeds that reach up to 900mbps – That's 18-times faster than the UK average speed about 50/60 Mbps*.
Built for you
and your community
Unlike large, 'corporate' providers, County Broadband is a local broadband provider and we work with your local community to fund and build a real full-fibre broadband network offering huge benefits!
---
*Based on average speed figures published by Ofcom in 2020 outlining the UK average broadband speed
now approximately up to 60mbps and customers ordering our 900mbps service.
REAL FIBRE FOR YOUR COMMUNITY
Discover how we're working with communities across Norfolk, Suffolk, Essex and Cambridgeshire by investing £146 million on new broadband networks for local, rural villages.