While Halloween presents the less realistic terrors of witches and ghouls, the day-to-day reality of life without full fibre is a thought to send shivers down any spine.
As the world prepares for the spookiest night of the year, we're exploring the terrible truths of a world without gigabit-speed connectivity, and the sinister scenarios you might find yourselves in as a result!
Business blackouts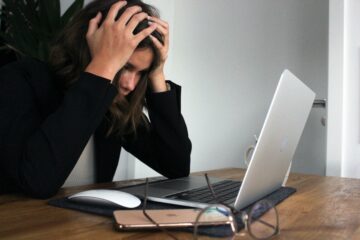 A business presentation can be nerve-wracking enough, the last thing anyone should be worrying about is poor Wi-Fi letting you down! If, like many of us, you're doing this from the home office, internet blackouts are a real threat without the safety blanket of full fibre broadband.
Not only does its gigabit speeds of up to 1,000 Mbps keep your virtual office suite at maximum productivity, but it also ensures no risk of buffering or complete dropouts that could leave you hurriedly writing an apology email to your audience who have now started to wonder where you are!
Buffer: the streaming slayer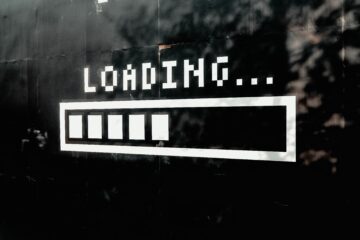 A big part of the Hallow's Eve celebrations is streaming a multitude of menacing movies and blood-curdling boxsets to scare you senseless. With the ever-growing prominence and diversity of streaming services like Netflix, Disney Plus, and Amazon Prime, finding your favourite fright flick has never been easier.
Powered by the rock-solid reliability of full fibre, you can rest assured that your night of screaming and streaming is safe.
But what if you don't have full fibre? What if you've bought every movie snack available, invited all your friends to hide behind the pillows with you, and even set up spooky decorations, all for your broadband to buffer its way to a halt? The look of disappointment on your friends' faces? There's simply nothing scarier.
Coppers and Robbers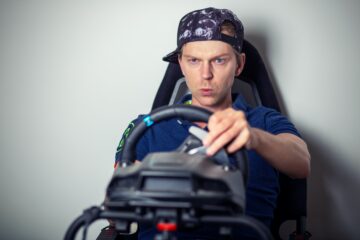 Imagine this. You're a hardcore racing fan who spends hours shaving off those precious tenths and hundreds of a second on your favourite sim racing game. You're, quite literally, gearing up for an online race and, after securing a hard-fought lead, disaster strikes: lag.
Suddenly, the once smooth, comforting tarmac becomes a hellish landscape as cars begin to fly about the screen in disarray and your own car begins to have a mind of its own! Turning whole seconds after you've steered and jumping from the racing line to the gravel pit without warning. The effects of a rocky broadband connection cannot be overstated, especially in online gaming!
It's safe to say you'd certainly have seen the podium if you were racing at gigabit speeds with full fibre. What should have been a joyous Sunday drive has derailed into a panicked dash to the finish line that no gamer should have to endure.
Haunted Homes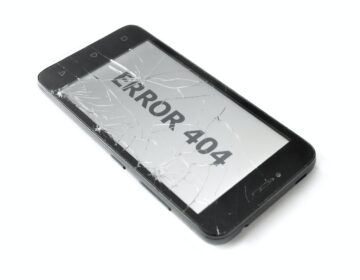 One of the greatest benefits of full fibre broadband is the ability to host many devices on the same network while simultaneously performing demanding digital tasks; all while your router doesn't even break a sweat.
On older, copper-based networks, however, the reality is not so sweet – your multi-device haven can quickly devolve into a nightmare. The modern household is brimming with broadband-reliant technology, from home entertainment like TVs, gaming consoles, and phones, to smart home gadgets and, in many cases, fully kitted home offices.
Relying on Superfast connections is simply not enough to keep your home and its data-hungry devices afloat all at once! Meanwhile, full fibre technology can happily keep eight people streaming movies in full 4K resolution without a buffer or stutter in sight!
Fortunately, when you switch to full fibre broadband, these scenarios can remain distant nightmares, as opposed to real-life stresses. The technology in our homes and businesses will only become increasingly demanding, and considering Victorian-age Superfast broadband is already outdated, there's no doubt that it will be beyond its limits in a few years' time.
Full fibre broadband boasts speeds of up to 1,000 Mbps and has the potential to go even faster in the future, essentially assuring your premise is future-proofed no matter how much bandwidth your gadgets are asking for.
Find out if our network is already available in your area or if we're planning to connect your village.