It's no secret that the internet has been a catalyst for technological innovation and the evolution of social interaction.
However, it remains an ever-changing place and, as young people continue to 'get online', it's vital that digital literacy becomes a must-have tool to help them unlock the full potential of the internet, and to do so safely.
As we celebrate Get Online Week (16th-22nd October), we're noting everything you need to know about digital literacy and how you can get yourself and your kids in the know!
What are digital skills?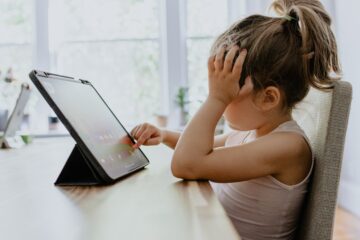 So, what is digital literacy?
Simply put, this is someone's ability to find, analyse, use, share and create content using the internet.
Some basic examples could include:
Finding an answer to a question using an online search engine
Using an online map platform (e.g. Google Maps) to navigate or plot a route
Setting up an account on an E-learning platform (e.g. BBC Bitesize)
However, there are more complex skills relating to online privacy, security and safety that are equally important for a young person to know. As a recent Ofcom survey revealed, almost three-quarters (72%) of 5-15-year-olds have access to a tablet device and over half (56%) have a smartphone of their own. That's why digital skills in recognising and handling online dangers are imperative.
These can include:
Creating strong passwords for user logins
Knowing how to recognise and report suspicious activity
Enabling explicit content filters on search engines and social media platforms
Learning how to recognise and deal with cyberbullying
Why are digital skills important?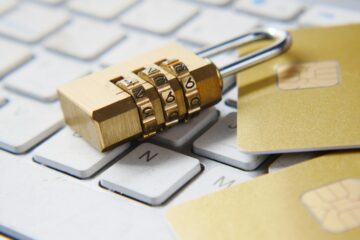 Our lives are becoming increasingly digitalised with technology encompassing almost every aspect of day-to-day life, be it for social, educational or professional use.
Digital literacy, and the skills that come with it, will only become more vital for younger generations as a result. Starting early is the best chance to give your child a head start in the digital world.
From an educational perspective, these skills will be invaluable in assisting with schoolwork and research projects, as well as in future careers. Not only will they aid in searching for and accessing important learning resources and online platforms (like Microsoft Word and PowerPoint), but they will be able to use these tools with accuracy and proficiency.
Digital skills can also help keep your child within a controlled and safe online environment. Hackers, strangers online or cyberbullies can present huge threats to internet users, so recognising the signs of online danger and the correct way to handle them is essential.
On a daily basis, digital literacy can help your child navigate the digitally integrated world we find ourselves in. From browsing streaming platforms and downloading videogames, to setting up online banking for young adults or ordering from a digital marketplace, digital literacy presents countless transferable skills. These ensure your child is ready to safely explore the internet's limitless potential.
Where and how can my child learn digital skills?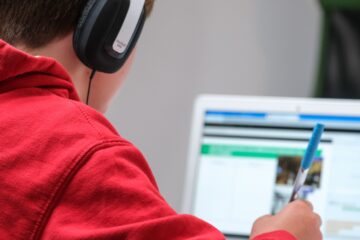 The role of a parent is obviously an incredibly vital one when teaching your child how to explore the digital world. There are, however, numerous resources from charities and local authorities readily available to teach people of all ages the fundamental digital skills needed to navigate the internet.
With a range of interactive and learning materials available, here are some useful links to explore if you're looking for a digital literacy course:
Our full fibre networks and how they can help
Being able to use the internet safely and proficiently is a modern necessity. Part of knowing how the internet works is about choosing the right broadband connection for your home. As our technology becomes increasingly data-hungry, it is unsustainable to rely on the Victorian-age copper cables used by Superfast connections. The best way to ensure your child has the fastest and most reliable connection is to switch to full fibre broadband.
Boasting gigabit speeds of up to 11x faster than copper-based networks, full fibre is the only way your home can keep pace with technology, ensuring your child will be digitally literate without the hassle of buffering their way through online resources.
That's why we're rolling out our full-fibre networks in rural, hard-to-reach areas across the East of England following a £146m private investment. Our progress is well underway, having connected thousands of homes and businesses to the vital full fibre network they require, ensuring villages across the region are ready for the future.
Find out if our network is already available in your area or if we're planning to connect your village.