Ofcom has released its sixth annual Media Nations Report, uncovering the key stats and trends behind how the UK consumes content post-pandemic.
Technology continues to evolve at a break-neck pace. These yearly reflections provide the ideal opportunity to take stock of the digital landscape, examine how we use it, and see where we could be headed in years to come.
As full fibre broadband continues to drive and support a large proportion of how we consume our media, through streaming services, social media, and beyond, here are our biggest takeaways from the 2023 report.
The record decline of broadcast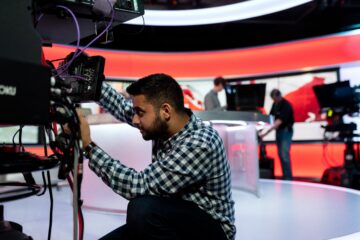 The report's most noteworthy finding is that the UK witnessed its largest drop in broadcast TV reach and viewership to date. Weekly reach fell from 83% in 2021 to just 79% in 2022 while viewership continued its long-term decline with a further 12% drop from 2021 to 2022.
These numbers, while significant, are not surprising given the recent surges of streaming platforms and multi-stream entertainment available on phones and tablets.
This can also be seen in the substantial drop in 'mass audience transmissions' across 2022. Ofcom defines these as transmissions that attract greater than four million TV viewers. In 2014, they occurred on 2,490 separate occasions but this figure dropped dramatically in 2022 to just 1,184, a steep decline of 52%.
Streaming isn't just a young person's game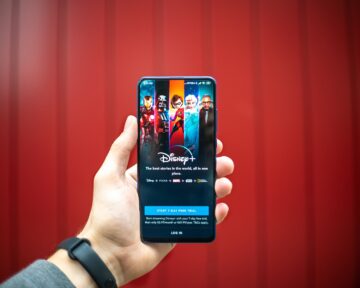 This year's findings also saw the subscription video on demand (SVoD) sector, which includes platforms like Netflix and Amazon Prime Video, take another huge step as it generated an estimated £3.3bn in 2022. This marks an increase of 21.5% over the previous year and further cements streaming services as a permanent addition to our home entertainment.
More unexpectedly, older generations appear to be more likely to engage in the SVoD sector. Ofcom's data suggests that the proportion of over-64s using Disney+ has almost doubled from 7% in early 2022 to 12% in early 2023.
This could be explained by the fact that 2022 shows the first significant drop in TV viewership among older audiences. Over-64s in the UK watched 8% less broadcast TV in 2022 than 2021, and, less surprisingly, a further 21% less TV was watched by those aged 4-34. As SVoD apps become both more ubiquitous and accessible across Smart TVs and mobile phones, it is unsurprising that older generations would be joining the streaming zeitgeist amongst younger age brackets.
There have also been healthy signs of early uptake in some streaming platforms' new ad-supporting pricing structures. The likes of Netflix have introduced cheaper subscription tiers with the caveat of mid-stream adverts, a feature that has seen 13% of UK adults and teenagers subscribe to as of February 2023.
Concise content is king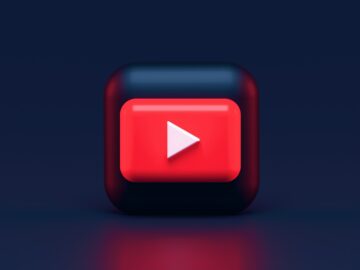 When we're not sat in front of the big screen, short-form video (videos shorter than ten minutes) takes the top spot for content outside TV and film. Over a third of online adults watched short-form videos on a daily basis from late 2022 to early 2023, with a further 68% for those between 15-24 years old.
Of the types of content being watched, 'Videos uploaded by the general public' were most popular amongst younger audiences between 15-34 years old (72%) while adults between 35-44 years old favoured 'How-to' videos (68%).
The growth in popularity of shorter content is reflected in the relative growth of users on TikTok, where the majority of content is often under a minute in length. The video-sharing application saw a rise of 45% to 22.3 million UK users from March 2022 to March 2023.
The sound of music is digital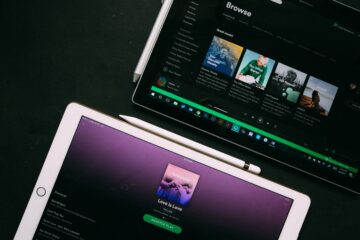 The demand for audio-based content remained a substantial part of the UK's consumer habits as the public spent almost £2bn on recorded music alone in 2022. Unsurprisingly, subscriptions to online music services such as Spotify and Apple Music account for 83% of this expenditure as physical format sales fell by 4% year on year, according to the report.
The sector was led, once again, by Spotify which comprised 71% of all listenership for adults over 15 years old in Q1 2023.
Despite music streaming representing just a fifth of all 35–44-year-olds' listening habits, this figure rises to 50% of young people aged 15-34. However, both figures represent a gradual increase over the last five years with subscription-based services and online platforms like BBC Sounds taking a firmer grip on the industry's dominant listenership.
Our final thoughts…
It is clear that the world of online home entertainment remains as strong as ever, and will only continue to strengthen as our watching and listening habits become more and more virtual. Be it watching films, shows, bite-size TikToks, or streaming a long-awaited new record, the UK continues to move away from traditional media platforms and further into the digital age.
Overall, the 2023 report only serves to highlight the importance of upscaling full fibre rollouts to keep pace with our ever-changing data demands and habits. Full fibre broadband is the only way to ensure your home and business are digitally future-proofed and able to support your data-hungry devices with robust connectivity for years to come.
That's why we're rolling out our full fibre networks across rural, hard-to-reach areas across the East of England following a combined £146 million private investment.
Find out if our network is already available in your area or if we're planning to connect your village.