As we step into summer, whilst some of us will be jetting off across the world on holiday, many others will be enjoying a staycation here in the UK.
In fact, the number of people taking a staycation has risen due to the pandemic when we couldn't go abroad and now more and more of us are taking the opportunity to explore the UK. This has meant the number of self-catering homes has significantly increased with Airbnb, Canopy and Stars, and independent cottages becoming more popular.
One unexpected shift that has risen to the surface is the demand for broadband on holiday and its wider impact on tourism. Here are three things you should know…
The Great Staycation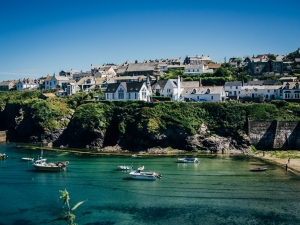 When restrictions started to relax during the pandemic it was still a challenge travelling abroad. As a result more people sought to explore the UK, visiting the sprawling the coastline, areas of natural beauty, historical monuments and so much more.
This meant more and more self-catering properties popped up. These are often properties booked specifically as a holiday let for people to stay in with all the comforts of your own home, like a fully operational kitchen, furniture, and, in many cases, Wi-Fi.
When we go away, we want to be able to look up visitor attractions, find the nearest petrol station, and even stream a film or two. Of course, you can use your mobile data, but if you're staying somewhere in the middle of the countryside your signal strength may not be very good or it can become quite costly. Property owners who don't provide a broadband connectivity may find themselves missing out to their competitors. Even if you do offer a service, holidaymakers are expecting more and a standard slow connection isn't enough.
Boost holiday hotspots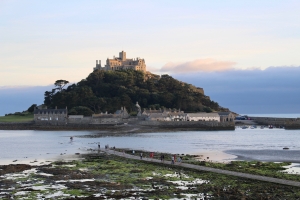 Fast and reliable connectivity helps local businesses in tourist areas in a myriad of ways from managing a website, providing more information to attract interest, to posting videos and photos on social media to drive engagement.
When businesses are booming, as a knock on effect it drives tourism to the area and creates more job opportunities which is good for the local economy,
There's nothing worse than researching areas to go on holiday and being put off because you can't find any information about local attractions, restaurants and things to do.
Event tourism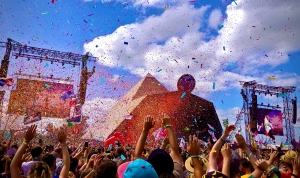 Music festivals like Glastonbury or Latitude boost tourism in the local area, even for a short period of time. The same is true for sporting events like Ascot and Wimbledon, or the Edinburgh Fringe Festival or Isle of Wight Film Festival.
So why is broadband connectivity so important? More and more of these events rely on having an online presence both to live stream to people across the globe but also provide a way for attendees to share their experience and encourage engagement. That's why we supported the Leestock Festival by providing a broadband connection.
Over the coming years, events which can't provide decent connectivity may struggle to keep up with the growing demands from customers.
The importance of full-fibre broadband
Looking for Wi-Fi when you go on holiday is often now as essential as ensuring you have off road parking or a fully functional kitchen. Even with the government's gigabit broadband plan to get the whole UK hooked up to full fibre broadband by 2030, there's still a long way to go.
The existing broadband infrastructure most of us rely on is called Superfast broadband, also known as Fibre-To-The-Cabinet. The problem is these networks contain Victorian copper cables which are not designed to deliver a broadband speed. Your connection may be just about ok for now but, over the coming months, Superfast won't provide the speeds we all need, and the network can't be upgraded. That means more buffering and more downtime.
The only solution is to build new full-fibre networks, free of copper, which can deliver 18 times faster speeds up to 1,000 Mbps. Connectivity is also far more reliable and you're therefore less likely to see dropouts during peak times.
That's why we're accelerating the rollout of our full-fibre networks. Click here to find out if we're coming to your village.