Essex-based rural provider County Broadband has accelerated its delivery of full fibre broadband to remote homes and businesses on the outskirts of villages across the East of England as part of its multi-million-pound investment to ensure hard to reach communities are not left behind.
The alternative network provider's Bespoke Connections Team was believed to be amongst the first of its kind when it launched and specialises in identifying innovative technological and cost efficient solutions to connect farms and other remote buildings which are not part of its main build.
County Broadband has announced its dedicated team has now connected its 200th remote property to its core network. The Bespoke Connections Team has also expanded with Katie Munn and Tayla Butler joining as a Project Coordinator and Project Planner respectively, and Julie Farrin being promoted to Project Manager.
County Broadband is building and delivering its full fibre network to thousands of homes and businesses across the East of England as part of its main rollout plan, backed by £146m private investment from Aviva Investors.
Gavin Ashkettle, Manager of County Broadband's Bespoke Connections Team, said: "The rollout of full fibre broadband is accelerating across the East of England but we know, particularly in rural communities, many remote homes and businesses continue to be overlooked.
"County Broadband typically connects over 80% of a rural village to our full fibre network as part of our main build. The remaining properties can't easily be connected, often due to physical challenges such as behind hundreds of metres away. That's where our Bespoke Connection Team comes in.
"Whilst some other providers might ignore them for financial reasons, we believe it's vital they have access to full fibre broadband just like everyone else. Our dedicated team works closely with each home or business to identify how we can connect them in a way which is cost-effective and minimises unnecessary disruption. We are pleased to reach our 200th milestone and we will continue to accelerate our plans across the region."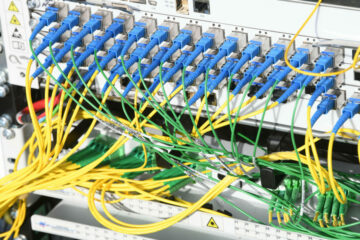 For each project, the team considers government funding support, carries out property surveys and feasibility studies, and meets with the resident or business to see if they could self-fund digging a trench if they are a farm or extend a contract to help cover the costs of installing overhead cabling.
County Broadband's full fibre networks deliver fibre cables directly into premises, replacing existing Superfast connections which rely on slow copper cables which date to the Victorians and cannot be upgraded to support modern data demands. The provider is currently offering broadband packages over its full fibre networks with a choice of speeds of up to 1,000 Mbps.
Residents and businesses can check if they are covered in County Broadband's rollout by entering their postcode at www.countybroadband.co.uk where they can also register their interest in finding out more about the service.