The internet is becoming increasingly integral to everyday life, from watching TV and films to playing games, sharing photos and working from home.
But they also now keep your house secure, manage your heating and control your lights.
These gadgets, or 'connected devices', are all connected to the internet via your home wi-fi so you can manage them from your phone or tablet. This type of connected home is often referred to as the 'Internet of Things' and relies on a stable network connection to function.
So here we look at the top five gadgets for a connected home and why your broadband is essential to keeping them connected.
1. Turn up the heat…
Smart heating controls from companies such as Hive and Google Nest have been growing in popularity in recent years, promoted as a smarter way to help you keep your house warm.
Gone are the days of having to go downstairs and manually adjust your system. You can now turn your heating on or off from the comfort of your own bed, when you're not even at home, or only heat certain rooms which you regularly use. Smart heating controls can help you track your energy usage to save energy and money.
Tech Radar has put together a handy guide for smart thermostats.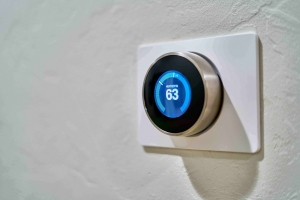 2. Let there be light…
As well as smart thermostat systems, smart lighting systems have become more accessible, meaning you can turn your lights on and off from your phone or smart speaker. A gimmick? Perhaps, but many people use them to ward off burglars when away from home to make it seem like someone's in, but they can do so much more.
Phillips and Dyson have hopped on board the smart lighting trend, bringing out their own brand of smart lamps, and Hive has created a light that can be used in conjunction with their app. Most systems will also work with your home hubs and voice assistants like Google Nest or Amazon Echo. That means you don't even have to reach for your phone to brighten up the room.
Tech Advisor has put together a helpful article on all things smart lighting.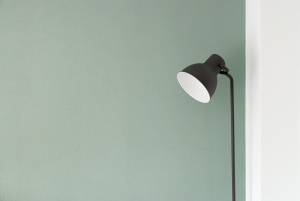 3. Securing your home
Home security systems and burglar alarms have always been a great tool to have for your home, but recently with the introduction of brands like Ring, which uses security cameras that can connect to your phone or tablet, can smart home security systems be the future of burglar alarms?
These security systems will keep working even if your Wi-Fi goes down: you won't get a notification, but the alarms will still work. These can also be hooked up to your home hubs and other smart gadgets.
Which? has put together a helpful explainer article.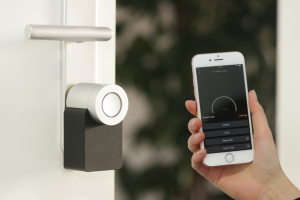 4. Connected TV
As we start to spend more time indoors with the shorter, colder and darker days ahead this winter, streaming TV and films is very likely to continue to rise.
Netflix, Amazon Prime, Disney+ and Apple TV+ are launching original TV and films via their streaming services at a very fast pace, which is paying dividends for the services.
With big releases like Cruella, Free Guy and No Time to Die heading online quicker, there is even more of a reason to join these streaming services this winter.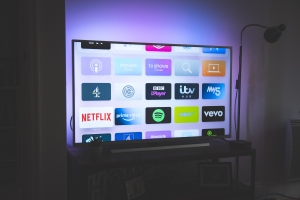 5. Games consoles
Gaming has seen huge growth over the past 18 months when we were spending more time in our homes. With the release of new consoles like the PS5 and Xbox Series X, this has helped bolster the gaming industry.
But increasingly an internet connection is needed to download huge updates and enjoy multiplayer features, with some like Fortnite being entirely online-based.
With several big online games being released this winter, if you're a gamer you may want to think about upgrading your system.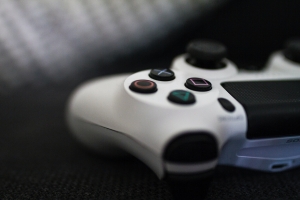 Bonus devices
Did you know many other everyday appliances can also be part of your connected home? From putting your kettle on whilst you're sat on the sofa to working out at home, these are just some of the devices available: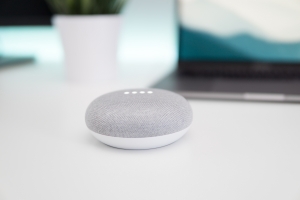 Why your broadband is the foundation of a connected home
A stable, reliable internet connection is crucial to keeping a smart home running smoothly. Broadband is the key factor that makes all these devices and gadgets work. Your home network is the powerhouse for you to control your lighting, heating, home security systems and so much more all remotely.
The amount of data we are using is growing rapidly and so the broadband speeds required to keep everything working reliably need to increase to keep pace with our demands. Your existing speed may be just enough for today's internet usage with a few devices around the home, but with the increase of smart gadgets becoming more standardised features in our homes, the existing networks won't be able to cope.
With so much rapid change in the way we are now more reliant on the internet, this is why we are so passionate about rolling out full-fibre to as many rural locations as possible. We don't want any household or business left behind.
Existing Superfast broadband, also known as Fibre-To-The-Cabinet, contains Victorian copper cables which are not designed to deliver the broadband speeds we have come to rely on, and due to this outdated infrastructure, can't get any faster. That's why we're building full-fibre networks, free from copper, which can reliably deliver the speeds you need not just today but in the years ahead.
The good news is we're well underway with our rollout. Click here to find out if we're coming to your village and see how you can help digitally future-proof your community.