As the nights draw in and the weather turns colder, the idea of settling in to watch sport in the comfort of your own home gets that bit more tempting. With the Premier League in full swing and the rugby Autumn Internationals just around the corner, there will be plenty to keep sports fans entertained in the coming weeks.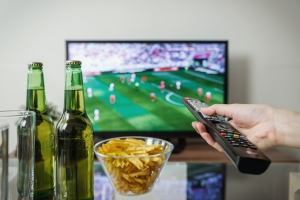 The ease of online streaming
Now you would be forgiven if you're thinking to keep up to date with the latest sports channels, you need to subscribe to one of the mainstream all-in-one packages with broadband, a phone line and a choice of several television channel packages.
But that's all changing thanks to online streaming. Yes, many households still opt for the "all-in-one package" for more everyday use, but what if there is a particular film, TV programme or sports event you don't want to miss out on? This is where the ease of online streaming has started to take over.
Take the Premier League or Autumn Internationals for example. Both are available to watch via online streaming platforms. Amazon Prime have confirmed which Premier League fixtures will be available to stream for customers (see matches list here) and Now TV are offering all rugby fixtures too. Both options allow you to temporarily subscribe, often coming with a month's free trial and cheaper than any mainstream alternative.
Playing 'Keepy-uppy' with the latest tech
We've touched upon the need to have a faster, more reliable broadband service in our previous changing TV viewing habits blog, and it certainly doesn't seem that demand that is slowing down.
In fact, streaming has completely changed the game. For the first time, more households have a Netflix subscription than a paid TV account such as cable or satellite. Streaming services (Netflix, Amazon Prime etc.) were used by 60% of all UK households by the third quarter of 2020, up from 49% a year earlier.
If you look to almost any new television on the market today, you'll notice the majority are issued with 'Smart' access, offering the functionality to stream live TV, or films via a person's TV and internet WiFi connection. Whilst this is great news for streaming platforms, it means broadband providers need to be able to offer broadband connections at faster and more reliable speeds than ever before, to keep up with the advancements in home-use technologies.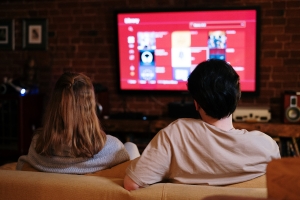 At County Broadband, we absolutely pride ourselves in providing the hardest to reach areas of the East Anglian countryside with Real Fibre broadband. We believe people shouldn't have to compromise on essential services for the quiet country life.
We're committed to connecting homes and businesses with reliable full-fibre, gigabit technology fed directly into each property – no compromises.