BYE BYE COPPER
Superfast fibre networks still contain copper cables which constrain your broadband performance. HYPERFAST Full Fibre Broadband is fibre cables all the way to your property, offering incredible performance and reliability to get you ready for the future
up to 900 Mbps of full- fibre optic broadband awaits you —>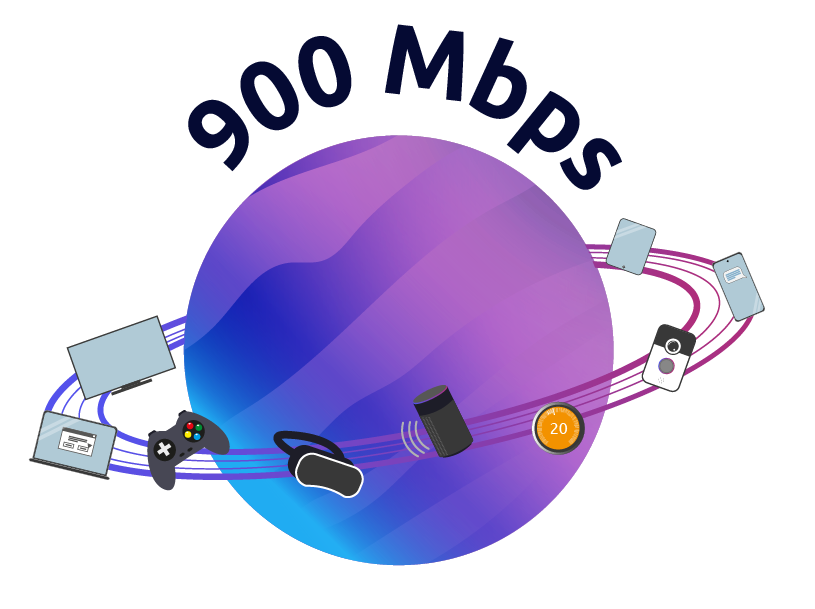 HELLO HYPERFAST FULL FIBRE!
FOR PROPER ENTERTAINMENT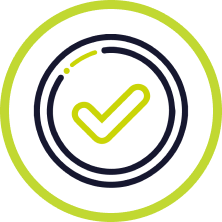 The average UK household has broadband speeds of 50Mbps which doesn't deliver fast enough speeds for the simplest of entertainment. On 50Mbps it would take 6 hours to download the latest Call of Duty and you couldn't stream Netflix in two rooms without buffering, let alone have a work video call. Comparing that to Gigabit speeds, downloading Call of Duty would take less than 20 minutes and you could stream, and video call on over 40 devices.
FOR FUTURE-PROOFING
Ofcom, the UK communications regulator, predicts half of all households in the UK will need 300Mbps by 2025 to keep up with the ongoing growth of the internet and the devices linked to it. The problem is that networks with copper cables to the home simply cannot deliver the speeds needed to allow us to continue to use and grow our internet use. In order to ensure the speeds are available when we need them, we need to think and act now.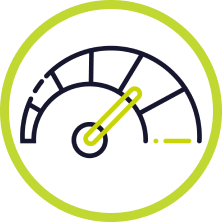 A ROUTER FOR HYPERFAST BROADBAND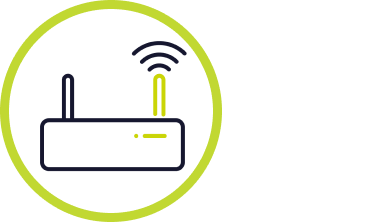 Supplying a first-class router, the Fibre Gateway GR241AG is a compact multiplay fibre gateway designed for high speed internet, VoIP, IPTV and RF Overlay services.
With a full in-house multi-play services enabling Data, Voice and Video services through Ethernet, Wi-Fi, FXS, USB and RF Overlay standard interfaces. Four built-in ports allows for the connection of devices via cable, in compliment to the ultrafast Wi-Fi access, for Internet application such as video, email, web surfing, files upload/download and online gaming.
Furthermore, two RJ-11FXS ports permit the connection of two fax or voice devices featuring the SIP protocol. A useful set of LEDs, built-in in the FGW case, provide fast and pertinent information either to the user or the installer.