One of Essex's biggest garden and aquatic centres which says it had received no plans to get full-fibre broadband from national providers due to its remote location is now enjoying gigabit speeds thanks to County Broadband's new team of experts who found a way to connect it to its network.
Mill Race Garden Centre and Swallow Aquatics in Aldham had always struggled with poor broadband due to its remote location and reliance on existing ADSL dial-up connection – impacting further expansion and vital business operations.
But owners are celebrating after County Broadband, also based in Aldham, completed its 18-month full-fibre infrastructure project in the main village hub and used its new Bespoke Connections Team to design an innovative way to bridge the 200-metre gap and connect the popular business.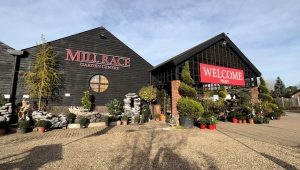 Will Fletcher, IT Manager, Mill Race Garden Centre and Swallow Aquatics, said: "We took over the business in Aldham 17 years ago and we've been struggling with very slow broadband speeds of 2-5Mbps ever since, which has been possibly via a 3G and two ADSL dial-up connections, just about keeping us in the 21st century! I believe the big broadband providers had no plans to upgrade us due to our remote location and being a challenging site to connect. I think we've been overlooked.
"When County Broadband's Bespoke Connections Team contacted us and assessed our site, they said they could provide us with a full-fibre connection, and it was too good a deal not to do it. Within two to three months, we had our connection, and we now receive a very fast, reliable 300Mbps speed up and down, and we've been told we can go even faster.
"Our staff are much happier, now we've installed this service as the internet is a lot more responsive, our stock system is much faster, and our order online service is quicker, and that's besides a lot of other benefits such as being able to send videos to people, post more on social media – which before was a painfully slow process. The connection is going to make our lives a whole lot easier.
"Now thanks to the faster and reliable speeds, we can offer customer wi-fi in our restaurant and that's an area where people can come and make Zoom calls while having a coffee and a cake.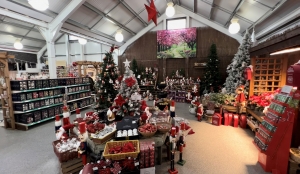 "Our connection is now very stable, which means as an IT manager, I don't receive phone calls complaining that 'the internet's down' when we were juggling different connections. That was always an issue at the back of my mind, and as we're a seven day a week business, getting that phone call on a Sunday morning is not really what I want!
"Now that there is a team at County Broadband who are dedicated to helping the slightly more challenging sites, I would urge people to call them up to see what they can do as it's definitely worthwhile doing."
County Broadband is connecting thousands of rural homes and businesses across East Anglia to its expanding full-fibre network, backed by millions of pounds of private investment.
Full-fibre networks deliver fibre cables directly into premises, replacing existing Superfast connections which are often promoted as fibre but rely on slow copper cables which date to the Victorians and cannot be upgraded to support modern data demands.

Fibre-to-the-premises (FTTP) infrastructure provides gigabit speeds (1,000 Mbps) – about 11 times faster than the UK average – and can be upgraded to 10,000+ Mbps in the future. Full-fibre also provides superior reliability due to its copper-free technology.
County Broadband has launched what is believed to be the first of its kind in the UK industry: a dedicated team of specialists tasked with finding innovative and cost-efficient ways of connecting the remotest rural premises back to its 'core' main network in each village.
The new Bespoke Connections Team is a key part of County Broadband's commitment to connect entire villages, including farms, horse riding schools and other rural businesses and homes.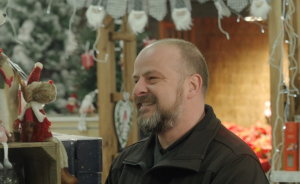 Gavin Ashkettle, Manager – Bespoke Connections Team, County Broadband, said: "There are some premises in each village which – due to a variety of logistical and physical reasons that are both unavoidable and impossible to predict in such large, complex infrastructure projects – cannot easily be connected to our network during the initial build.
"These remote businesses and homes are usually based around the perimeter and are hundreds of metres away from the outer edges of our core networks. It would be easy to dismiss them but we are determined to connect as many as we can in our village rollouts which is why we have setup a new team dedicated to finding innovative, cost-efficient ways of connecting them.
"Where there's a will, there's always a way, and we were thrilled to work very closely with Mill Race Garden Centre and help future-proof their business by ensuring they have the speeds they need both now and in the coming years."
The government has confirmed copper-based Superfast broadband is no longer fit for purpose and is relying on local rural community providers like County Broadband to meet its flagship target of providing access to gigabit speeds to 85% of the UK by 2025 and catch up with the rest of the world.
Residents and businesses in Essex can find out if they are covered in County Broadband's rollout by using the postcode checker at www.countybroadband.co.uk.
For more information please contact:
Tim Miller: 01473 326 405 / tim.miller@genesispr.co.uk
Matt Stott: 01473 326 433 / matthew.stott@genesispr.co.uk
Cheriton Alexander: 01376 562 002 | Ext 404 / cheriton.alexander@countybroadband.co.uk
Notes to Editors
County Broadband is a specialist rural broadband provider based in East Anglia.
In 2018, County Broadband received £46 million funding from Aviva Investors to offer fibre-to-the-premises (FTTP) hyperfast broadband to select villages across the East of England.
FTTP is the installation of fibre optic cables directly into premises and offers speeds of up to 1,000 Mbps (1 Gigabit). This is significantly faster than the more commonly used fibre-to-the-cabinet (FTTC) technology in which fibre cables are sent to local street-side cabinets and then distributed through existing old copper cabling to each premise.
For more information, visit www.countybroadband.co.uk or follow @CountyBroadband on Twitter
Broadband speed definitions. Broadband.co.uk defines the following services:
High Speed = broadband up to 24Mbps
Superfast = Broadband Up to 80Mbps
Ultrafast = speeds of 100Mbps or more
Hyperfast = speeds of 500Mbps or more
Referenced here: https://www.broadband.co.uk/guides/ultrafast-and-hyperfast-broadband/