"A good strategy is a simple strategy."
That's just one motto advocated by our new Training Manager, Edward Ring, who recently marked his six-month milestone since starting his journey with County Broadband.
Ed is on a mission to inspire hundreds of learning journeys himself as we continue to expand our full-fibre networks across the East of England and invest in our workforce and skills development to help deliver our ambitious goals for rural communities.
This follows the recent news of our combined £146 million private investment from Aviva Investors, with new roles being created in network operations, customer services, community engagement and other departments. We have 170 employees and want to reach 270 by Christmas 2022.
We sat down with Ed to discover his approach to upskilling, why companies should invest in their teams, and the future of e-learning. He explains in his own words.
A pivotal time for change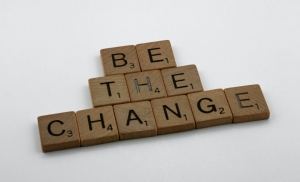 I'm really fortunate as I love what I do. I get a real buzz from seeing people blossoming and building their confidence and realising their potential, as they gain new qualifications and skills. I love to show someone their value. It's such a huge privilege.
I've been in the training industry for over a decade. I've learnt a lot myself and seen a lot of change. I've gathered a lot of experience in designing and delivering training schemes such as NVQs and apprenticeships, and have worked extensively with government bodies.
I've joined County Broadband at a pivotal time and have outlined my simple vision: accessible training for everyone. I wholeheartedly believe in the betterment of oneself and there's already been incredible buy-in to this philosophy from every team and every senior manager, which has been absolutely fantastic and so positive.
But I don't believe in training for training sake. You need to understand profoundly the company's needs and goals and values. You want to avoid getting bogged down in the details and wanting to tick every box. You want to get your message across as simply as possible. That's why I say that a good strategy is a simple strategy.
County Broadband will continue to thrive, and it's part of my role to help ensure the senior management team continues to have a real sense of direction, purpose, focus and energy.
Looking for a new challenge and want to join a local company that will invest in your career? Take a look at our latest vacancies and get in touch to learn more!
Recognition and reward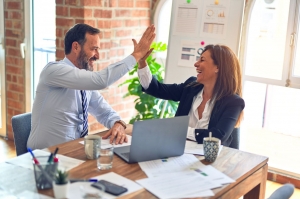 Everyone wants recognition and support and continued growth. By achieving new accreditations and qualifications, and knowing they can get all of their career needs met, and their personal needs met, by upskilling your teams so they can reach the peak of their powers, the only winners are your staff, your company and your customers.
To help do this, you have to align expectations of training with a personalised development plan that invests in their skills and career pathway. You have to tailor yourself to someone's learning style as a trainer and be adaptive to situations.
'Just' and 'only' are two of the most limiting words at work. "I'm just this" or "I'm only that". Some people don't realise their value, and their future potential value. If you don't turn up one day, that has a massive effect on the business and really highlights your true importance. You can do so much with your career if you're willing to engage in a learning environment.
A few months ago, I launched a new initiative called 'Lunch n Learn'. It's a bitesize learning session which anyone can drop into. An early success was an Excel masterclass. Thirty-two people attended four sessions and they all bought into it. We're now looking at PowerPoint and Adobe.
We have other sessions where people can just drop in and talk about anything, from how to handle pressure to just chatting about the news.
Employers – trust your teams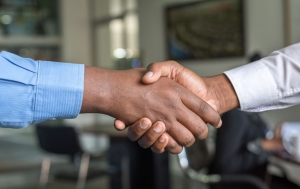 Most companies have that desire to train their staff, who themselves have that willingness to learn. But I know some management teams have fears over training up their staff and then seeing them leave. In order to avoid or minimise this, you need to develop a creative, welcoming, supportive and trusted learning environment where everyone knows they're valued and know they have the potential to better themselves and further their careers.
If they have these things in place, why would they want to leave?
If some managers at companies still think they're just being a feeder for another business, well I think this is a very narrow-minded view. It's very rare for someone to join a company and think 'well I've learnt everything I need to know, that's it, I'll leave'. Almost 100% of the time, they'll be thinking about how their role is progressing and what else they can accomplish and learn.
The future of e-learning
The evolution of training was always heading to a mixed online and in-person approach, even before the Covid pandemic, given the restraints of time and travel.
I remember when people complained about the first sat-navs and now everyone has Google Maps or something similar switched on by default. You have to go along with the way that the river flows.
When you meet virtually, it's easy to deliver the same quality if you have in place the right comprehensive and integrated online platforms and learning management systems like we do at County Broadband. You can hold 1-2-1 or small group sessions online, provide on-demand training material for 24/7 access, communicate in a variety of ways, log and record evidence as normal.
These new blended learning environments and systems are very exciting and rewarding, and just adds another dimension to our training and getting everyone to feel part of something greater. It's a different classroom, but you still get that same buzz and energy. It's still a bridge to the future.
Residents and businesses can check if they are covered in County Broadband's rollout by entering their postcode here.