In only a few years, we have successfully connected thousands of homes and businesses to REAL FIBRE broadband. Lots of these properties have been in some of the most remote and hard to reach areas. We now have a tried and tested process to make this happen.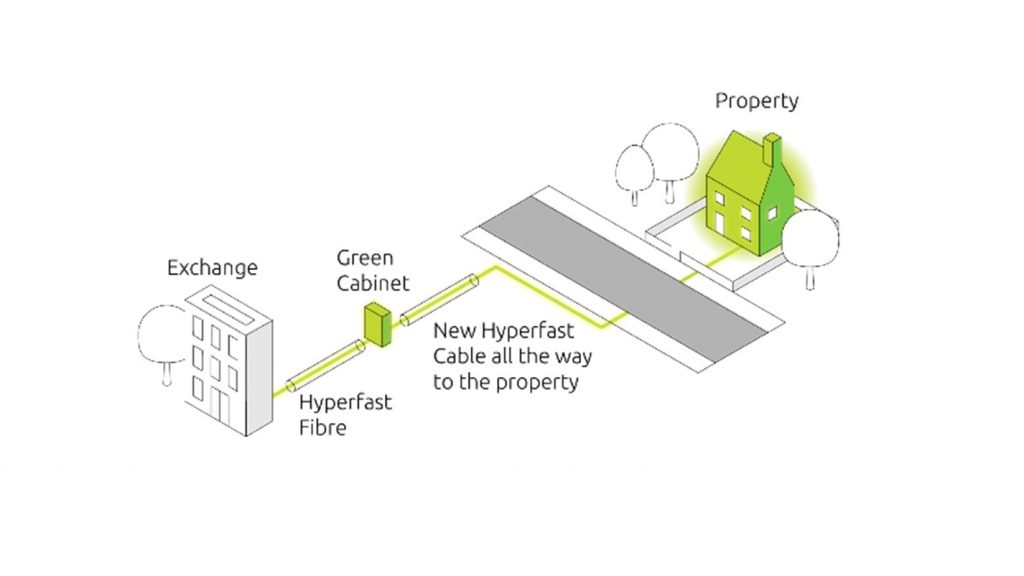 Let's take a closer look into how County Broadband could be connecting your property next.
Engage, Design, Prepare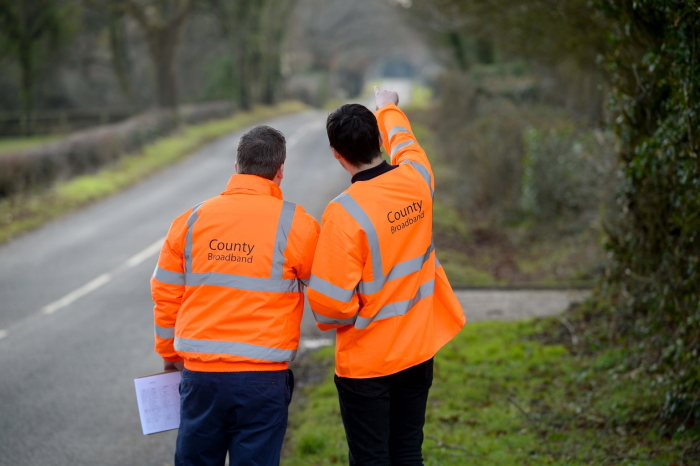 Starting from the very beginning, our engagement community team will visit a new area and assess how many people would benefit from a better, faster, more reliable broadband service. Our team then speaks with local councillors and residents, and once the required number of pre-orders come in, they will hand over to the design team.
The design team will find the best way to get the fibre optic cable to each property directly, a term we call FTTP or Fibre To The Property. There may be some negotiations with private landowners at this stage which can take some time, but once approved they will finalise designs and start to prepare the build.
Build, Test, Connect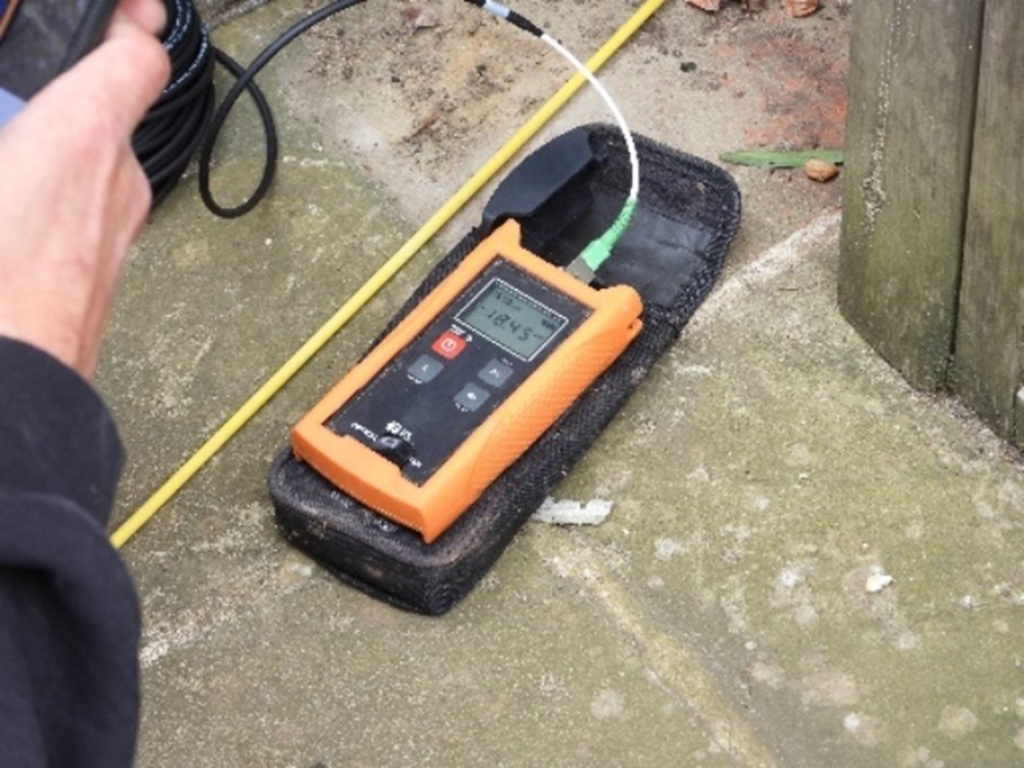 After we have designed and prepared, we now get to the main build. We have partnered up with BT Openreach which means we are able to use any existing infrastructure to make the build process even easier, with minimal disruption, using a combination of underground and overhead methods. As mentioned before, we connect each property directly with fibre cable (FTTP), in order to do this, the design team would have first decided whether the underground or overhead method would suit the property.
Each option comes with their own three stage process.
Stage 1 – The customer connection team will call you to book a convenient time to come to you.
Stage 2 – Our engineers will attend your area to connect fibre cables to your property via overhead or underground connection.
Stage 3 – We will arrange to come to your home to complete the internal installation and activate the service.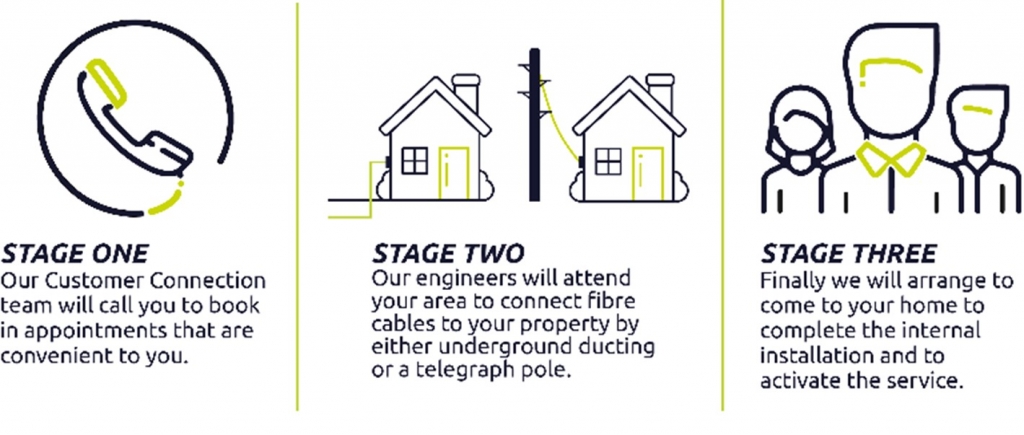 What's the difference between an overhead and underground connection?
Underground
For this type of connection, we use a system of underground ducts to get to a "Toby Box" outside your property, which we then use the connect the fibre cables from to a small box mounted on the side of your house or business. Our civils workers will need to dig a trench near your property for the caballing team to then install the fibre cable from out Toby Box to the small wall mounted box upon the second appointment.
Overhead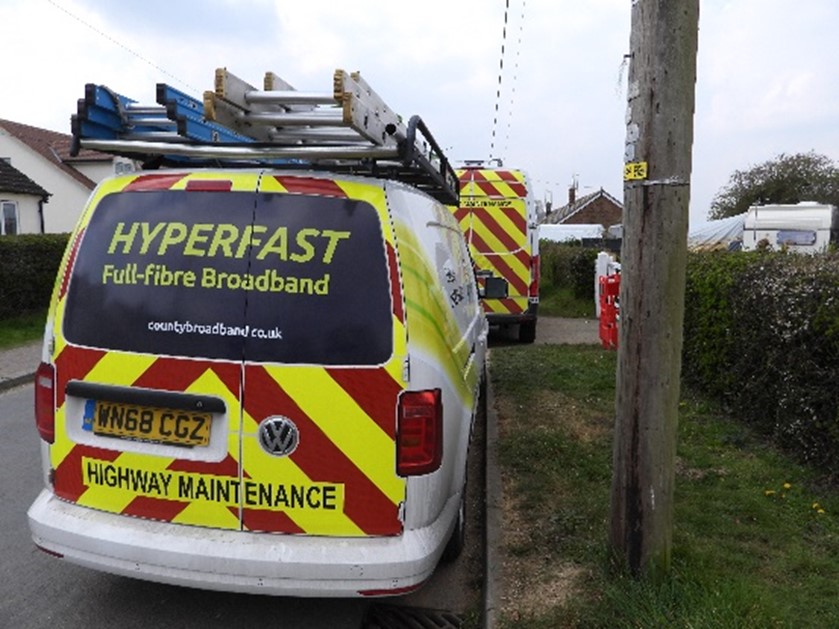 For an overhead connection, our engineers will attend your area to connect fibre cables to your property via a telegraph pole. The cable is connected from the pole to a small wall mounted box on the side of your home or business.

Once your property has been connected and tested, you're now ready to use a full-fibre service. After months of hard work, preparation and planning, each gamer, streamer, or working from homer will be able to enjoy a faster, more reliable full fibre broadband.
To find out if we're connecting residents and businesses in your area, enter your postcode here