They say Rome wasn't built in a day. Well, building large-scale complex full-fibre broadband networks in tight-knit rural communities – each with their own quirks, such as unidentifiable fields and frozen water pipes subject to spontaneous burst – unfortunately cannot either.
As much as we would love to match the lightning-fast gigabit speeds of full-fibre with our construction phases, we must be realistic with our ambitions and the expectation levels we set for local residents, businesses and stakeholders.
But as with anything, even the best-laid plans are prone to unpredictable and unavoidable issues. Here are the two biggest culprits we are constantly forced to deal with and conquer.
Wayleave dependencies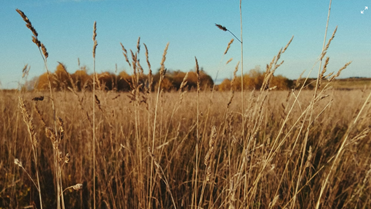 A wayleave is a contractual agreement between a landowner or landlord and a broadband provider, such as County Broadband, where they grant us a licence with the right to access their land or property so we can continue with our rollout.
Essentially, these are areas which we need to build on or utilise. Sounds simple enough.
But trying to get hold of the right person can present many frustrating challenges – most notably when they don't live in the UK.
For example, in Norfolk, we were looking at a route and had three or four fields that we needed to cross. Land Registry records showed they were owned by a German company.
When we encounter these overseas situations – and the amount of these would surprise you – we try emailing them and other ways of contacting them as best we can. In the meantime, we must wait for a response, but nothing can go ahead until everything is agreed.
Other times, people who own plots of land in the village don't live in the village. If they didn't live or work too far away, we would go out and meet them face-to-face to explain the situation and come away with a positive outcome. Clearly during lockdown that was almost impossible and dealing with people to unlock wayleaves over email rather than in-person came with its obvious disadvantages.
These processes can take up to eight months and cause unavoidable impacts, particularly when it forms part of the 'spine network' back to the village. We use a lot of farmland and crop fields and 9 times out of 10 these are responsible. Some are around just 40 metres in length. Sometimes it can be kilometres. Sometimes we knock on the door of the farm and the person inside tells us they're only renting it, which again poses a problem in terms of talking to and achieving a positive decision.
If in some cases we cannot get the wayleave after exhausting all avenues, we may need to rethink our delivery route, which could mean consulting with our design partners to explore other viable routes to build. Our networks are a bit like a spider's web: everything is, or can be, linked together, and we can eventually find a workable solution.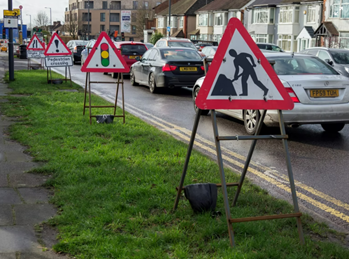 On the Road…
Switching gears to the other main challenge: our Great British roads – and their unpredictability.
We need to utilise public roads and pavements to build our future-ready networks. The clue is in the phrase: 'huge infrastructure project'.
In our region, we have great working relationships with local authorities and their bodies, such as Essex Highways, Cambridge County Council Streetworks teams and so on, to secure permits to carry out our essential works.
We agree on a realistic and specific timeframe – let's say a one-week road closure in four weeks' time – and are informed that, now, the road is due to be all clear and readily available for us to work on. Sounds great. The clock starts ticking.
An important point to make here is that any disruption is kept to an absolute minimum, while ensuring we never compromise on build quality or the health and safety of anyone, and we issue various public information notices in advance for road users and the local community.
On the day our build teams are scheduled to attend site to commence our works, we might be greeted by workers from British Gas, UK Power Networks or Anglian Water who are dealing with an emergency that sprang up the night before.
Whilst broadband is registered as a fourth essential utility, the top three essential utilities which are: gas, electricity and water do take priority over our works, and for good reason. We've experienced delays to starting our works such as an electric fault or burst water pipe, which are usually caused by bad weather and usually in the winter, when the roads contract due to the sudden change to cold temperatures, causing all sorts of problems – not just potholes.
Clearly, the emergency work must take precedence. Sometimes, we might be able to work alongside them if we don't disrupt each other. If we only need to utilise overhead cabling and don't need to dig, and can leave the legally required distance for traffic (either 3 metres or 5.5 metres depending on the speed limit and other factors), we might be able to safely fit in.
In these situations, where relevant, I'll call Essex Highways and ask for their approval.
But 9 times out of 10, we unfortunately can't work in conjunction, and must request a new permit for another future date.
This causes ripple effects including unavoidable project delays. We internally communicate to those who need to know whilst updating relevant pre-ordered customers and stakeholders.
But when we do turn up and the road is empty, we think 'Oh lovely!'. In fact, this is the feeling you get when everything goes perfectly according to plan. We are always prepared for the unexpected, and try to avoid, factor in and mitigate the unexpected as much as can be expected. Even if this means that, sometimes, we have to 'do as the Romans do' – and adapt.