County Broadband has launched what is believed to be the first of its kind in the alt-net industry – a dedicated team of rural specialists to find and deliver cost-efficient ways of connecting the remotest premises on the outskirts of villages back to its 'core' main network.
The new Bespoke Connections Team is a key part of County Broadband's commitment to connect entire villages to its FTTP networks including farms, horse riding schools and other typical remote local businesses and homes.
County Broadband is connecting thousands of rural homes and businesses in over 100 villages across East Anglia to its full-fibre network, backed by millions of pounds of private investment.
Gavin Ashkettle, Manager – Bespoke Connections Team (BCT), County Broadband, believes his new team is the first of its kind at any established alt-net rural Internet Service Provider (ISP) in the UK.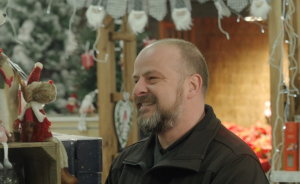 "We have a saying here: The Build Team serves the needs of the many, and the Bespoke Connections Team serves the needs of the few," he said.
"We are excited to have formed this new team to ensure no-one is left behind including the hardest-to-reach premises that fall outside each village's spine network – which is typically about 10-15%.
"We can't easily connect them for a variety of logistical and physical reasons that are both practically impossible to predict at the initial design stage and unavoidable once you get going at ground level.
"They are usually hundreds of metres away from the outer edges of our core networks. It would be easy to dismiss them – perhaps large national providers would do so for financial reasons – but we want to work with them to find a way to connect them post-build that is cost-effective and fair."
The BCT is working on around 200 projects. Each one can range from just a single premise to a group of 30 that all want to connect to a village's FTTP network post-build.
"We expect this figure to rapidly increase over the coming months and years as County Broadband's rollout continues to accelerate and as demand for full-fibre continues to grow," Gavin added.
For each project, the BCT considers government funding support, carries out property surveys and feasibility studies, and meets with the resident or business to see if they could self-fund digging a trench if they are a farm or extend a contract to help cover the costs of installing overhead cabling.
"Most people are genuinely supportive of what we do and very understanding of the situation. We are giving them that personal touch and demonstrating we are doing everything possible to connect them. They are amicable, accommodating and know to set aside budgets in advance," he said.
"Others are a bit trickier and can take a while to come around. One farmer was demanding we spend £10,000 to connect him. Digging across fields is expensive but eventually, after we continued to work with him, he paid a local contractor to dig a trench and we provided the ducting for free.
"We had another customer who was quoted £34,000 from a national provider. We found a solution that didn't cost a penny using existing infrastructure – overhead poles – revealed by a site survey. We tell everyone that there is always a solution if they are willing to work together with us."
Case Study – Essex garden centre set for full-fibre growth
One of Essex's biggest garden and aquatic centres which says it had received no plans to get full-fibre broadband from national providers due to its remote location is now enjoying gigabit speeds thanks to County Broadband's BCT.
Read the full Case Study about Mill Race Garden Centre and Swallow Aquatics here.
The government has confirmed copper-based Superfast broadband is no longer fit for purpose and is relying on local rural community providers like County Broadband to meet its flagship target of providing access to gigabit speeds to 85% of the UK by 2025 and catch up with the rest of the world.
Residents and businesses in Essex can find out if they are covered in County Broadband's rollout by using the postcode checker at www.countybroadband.co.uk.