COMPLAINTS
We always aim to provide a high quality service – however sometimes things don't go to plan!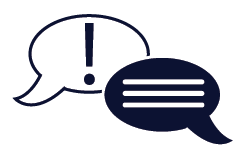 Fill in the form below and someone from the customer support team will get back to you
Before you begin
In order to best respond to your complaint, we ask you to select your address. To do so, first enter your postcode and then select your address from the drop down list. You will not be opted in to any marketing at this time. Any existing subscriptions will not be effected.