The middle of summer is as good a time as any to take stock and reflect. Whether that's on recent achievements at work or your personal health & fitness goals, the summer evenings and warmer weather can be a great time to shine a light on recent events and milestones.
It's with this spirit that we take a good look at a new industry report compiled for the Independent Networks Co-operative Association (INCA) by Point Topic.
Using data provided by independent network operators, the 2022 'Metrics for the UK independent network sector' report found the sector has again doubled in size in just a single year. Alt-nets passed 5.5m premises with FTTP networks in 2021/22 – representing a 111% annual rise.
The report "shows continuing strong growth in the independent digital infrastructure sector", commented Alex Blowers, Chair of INCA.
Alex added: "Obviously there are challenges [but overall] this is an exciting time."
Who can disagree with that?
So let's take a snapshot view and highlight four key areas of the report.
Alt-nets 1m milestone proves we're 'the norm'
For the first time in UK history, the total number of live connections provided by alt-nets has risen above one million. This is an incredible achievement and is testament to a lot of dedication, investment and innovation for which alt-nets such as County Broadband are becoming known.
The expanding footprint demonstrates that both residents and businesses want better broadband – whether that's speed, symmetry or reliability.
INCA's Chief Executive Malcolm Corbett commented: "Independent network operators are a key piece of this connectivity jigsaw which will offer consumers real choice and drive innovation in the broadband services they consume."
Rural vs urban 'digital divide'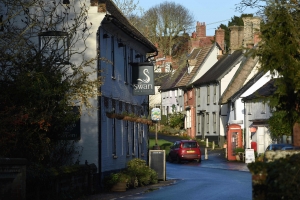 The broadband coverage map inevitably shows higher activity around urban areas and notes: "There are still notable areas of relatively poor coverage and although they tend to be sparsely populated it will be some time before choice arrives for some rural areas."
Fortunately, local providers such as County Broadband are already engaging with hundreds of rural communities and have been for several years now. That's why we've already managed to connect thousands of premises to our FTTP network in rural areas across the East of England.
We guide our customers every step of the way, from those initial community meetings held in village halls and online, to smooth installation in the home or business to the core network.
Private investment is gathering pace
The independent sector continues to pull in significant sums of private funding and investment. Expenditure commitments are predicted to reach £17.7bn by the end of 2025, the report reveals.
We recently announced that we have secured an additional £100m in private investment from Aviva Investors. This builds on the £46m achieved back in 2018 from the same investment team, to help turbocharge our ambitious plans to extend our network to 500,000 premises by 2027.
This is all contributing to productivity and growth regionally and nationally at a crucial time. For instance, the digital sector contributed £151bn in output and accounted for 1.6m jobs in 2019. The report cites separate, more recent data from 2020, showing telecoms revenues specifically made a £31.5bn contribution to the economy, compared with £14bn from retail fixed services.
Wayleaves are still a barrier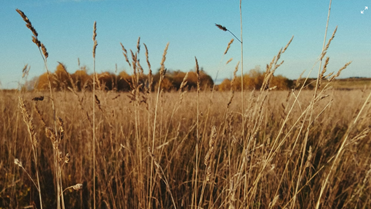 There are still some challenges that the alt-net industry faces and wayleaves feature among the top three concerns.
A wayleave is a contractual agreement between a broadband provider and a landowner or landlord who grants a licence with the right to access their land or property to allow FTTP build work.
Whilst the report states that enhanced legislative measures have been put in place to mitigate this habitual issue, our 'team on the ground' here at County Broadband have developed extensive local working knowledge on how to overcome any challenges presented by wayleaves.
Read more about wayleaves in this fascinating article with Craig Hennessy, one of our Build Supervisors. Ultimately, we always do our best to find workable solutions with local communities.
Residents and businesses can check if they are covered in County Broadband's rollout by entering their postcode here.